George Smoot y John Mather han ganado el Premio Nobel de Física de 2006:

«En concreto, a Mather y Smoot se les ha reconocido sus descubrimientos sobre la radiación de fondo de las microondas cósmicas, o, más poéticamente, por "su mirada hacia la infancia del universo" y "sus intentos por entender el origen de las galaxias y las estrellas".

» Sus trabajos sobre los primeros segundos después de la gran explosión que, según la teoría más aceptada, dio origen al Universo, están basados en las mediciones realizadas con ayuda del satélite COBE, lanzado por la NASA en 1989.»

El Cosmic Background Explorer (COBE) obtuvo un mapa celeste de la radiación del fondo cósmico de microondas a comienzos de los noventa. Cuando en 1992, George Smoot anunció los resultados preliminares del proyecto (confirmando la teoría del Big Bang), afirmó que ver este mapa era «como ver la cara de Dios».

Concretamente, el COBE confirmó la existencia de anisotropías, es decir, de pequeñísimas diferencias de temperatura en el fondo cósmico, que demuestran que el Universo primigenio no era totalmente homogéneo, y de esta forma, se crearon los cúmulos de galaxias, galaxias, estrellas y planetas. El fondo cósmico de microoondas es una fotografía de cómo era el Universo cuando éste tenía tan solo 300 mil años. El fondo cósmico de microondas fue descubierto por Arno Penzias y Bob Wilson en 1965, quienes recibieron el Premio Nobel de Física de 1978 por aportar una prueba crucial de la teoría de la Gran Explosión. Las observaciones del COBE fueron mejoradas posteriormente por el experimento Boomerang y el satélite WMAP.

Si quieres más información, la página de cosmología de Pedro J. Hernández explica el fondo cósmico y las imágenes del COBE con gran detalle.
Referencias (TrackBacks)
URL de trackback de esta historia http://rvr.blogalia.com//trackbacks/43436
Comentarios
2

| | |
| --- | --- |
| De: netcanarias | Fecha: 2006-10-03 22:16 |

Me alegro mucho

felicidades pa los premiados

3

| | |
| --- | --- |
| De: Jose | Fecha: 2006-10-03 23:31 |

Jo! y me leí el libro de Smoth cuano salio alla por los finales de los 80.
Como la habra sentado "la cosa" a los de los "cosmosomas"

4

| | |
| --- | --- |
| De: rvr | Fecha: 2006-10-04 02:59 |

Jose: Pues en parte se alegrarán, supongo. Lo que no comprendo es por qué le dan el Nobel a Smoot y Mather y no se lo dan a Alan Guth (quien desarrolló la teoría del universo inflacionario).
5

Je, Jose, recuerdo también ese libro... se publicó en la serie de libros científicos dé Muy Interesante... qué tiempos...

¡Enhorabuena a los premiados! Y a preparar más cosas sobre el tema...
6

| | |
| --- | --- |
| De: Pablo | Fecha: 2006-10-10 22:35 |

Hola Disculpa que me salga del tema lo que pasa es que no encontre otra forma de comunicarme contigo lo que pasa es que priemro que nada acabo de dar con tu blog ya que vi tu direccion en el Imparcial en la seccion de informatica del dia 25 de sep. del 2006 y pues a mi en lo personal me interesa mucho saber sobre astronomia y te queria decir que me intereso mucho tu blog asi que lo empezare a leer poco a poco para ver todo lo que has escrito alrespecto te felicito y me da gusto encontrar un lugar como este mi nombre es Pablo y soy de Hermosillo Sonora ahi deje mi correo espero poder estar en contacto via mail. yo no se mucho sobre el tema mas bien quiero saber cosas nuevas y aprender de todo esto bueno me despido. Sale
7

| | |
| --- | --- |
| De: felipe | Fecha: 2006-10-24 20:03 |

hola t qeria decir q esto me sirvio arto para una tarea de sociales gracias chaito
8

| | |
| --- | --- |
| De: Martín | Fecha: 2006-12-07 16:00 |

Perdón, me gustaría que se abra un debate muy interesante relacionado con este tema: esta bien, aceptamos la teoría del Big Bang, pero... ¿cómo se formaron las primeras partículas en el universo, ¿existieron partículas extremadamente simples por tiempo infinito que cada vez se hicieron más complejas o estas partículas extremadamente simples aparecieron de la nada, es decir en un tiempo finito?. ¿Se le ocurre a alguien alguna buena idea?
9

| | |
| --- | --- |
| De: Cripto | Fecha: 2006-12-31 17:18 |

Martín, si no sabemos todavía una ínfima parte de nuestro universo, suponiendo que existe, ¿cómo puedes iniciar un debate, tratando sobre qué, sobre la materia oscura?

Un saludo
10

| | |
| --- | --- |
| De: luis | Fecha: 2007-02-14 19:11 |

Estimado amigo ,he dado por casualidad con tu blog por el listado de blogs del gran Mariano Gistain de aqui de Zaragoza, está muy inrteresante, lo tienes bien esrtructurado y le has dado un diseño muy cuidado, con mucho gusto. Felicidades, lo he metido en favoritos y lo seguiré mirando.
Yo tengo un blog de literatura y comentarios y creación literaria.
Soy un gran amante de la literatura y de las artes en general, estaría encantado de que lo visitases y me dieses tu opinión sobre el en algun comentario.
Este mes lo dedico al genial escritor y dramaturgo Oscar wilde........................me gustaria meter tu enlace en mi blog, quires que hagamos un intrcambio de enlaces?.
Felicidades de nuevo y espero recibir noticias tuyas
http://literaturaycomentarios.blogspot.com/
11

| | |
| --- | --- |
| De: Crédito | Fecha: 2007-02-15 13:09 |

Me gustaría que profundizara en el tema de las anisotropías y su relación con la homogeneidad del universo primigenio.
Gracias

12

Great post, you have pointed out some excellent points, I as well believe this is a very superb website.

18

| | |
| --- | --- |
| De: joujou | Fecha: 2019-02-28 13:47 |

Smartphone pliable
20

| | |
| --- | --- |
| De: joujou | Fecha: 2019-02-28 13:48 |

[url=https://laddporting.com/]Smartphone pliable[/url]
25

Great knowledge, do anyone mind merely reference back to it

26

Great! It sounds good. Thanks for sharing..

27

hi,
Achat smartphone flexible
28

This blog website is pretty cool! How was it made !

29

Pretty nice post. I just stumbled upon your weblog and wanted to say that I have really enjoyed browsing your blog posts. After all I'll be subscribing to your feed and I hope you write again soon!

30

i am for the first time here. I found this board and I in finding It truly helpful & it helped me out a lot. I hope to present something back and help others such as you helped me

31

Thanks for your insight for your fantastic posting. I'm glad I have taken the time to see this.

32

Good article, but it would be better if in future you can share more about this subject. Keep posting.

33

Wow, cool post. I'd like to write like this too – taking time and real hard work to make a great article… but I put things off too much and never seem to get started. Thanks though.

34

Thank you very much for keep this information.

36

I recently came across your blog and have been reading along. I thought I would leave my first comment. I don't know what to say except that I have enjoyed reading. Nice blog, I will keep visiting this blog very often.

37

Thank you for very usefull information..

39

Your website is really cool and this is a great inspiring article.

41

| | |
| --- | --- |
| De: Léa | Fecha: 2019-03-22 14:34 |


smartphones pliables

42

| | |
| --- | --- |
| De: Léa | Fecha: 2019-03-22 14:35 |

Achats smartphones pliables

smartphones pliables

43

I learn some new stuff from it too, thanks for sharing your information.

44

| | |
| --- | --- |
| De: Ratnesh KM | Fecha: 2019-03-30 11:57 |

Very Nice Blog you have written.
As a bedding seller, what Ideas do I have about what is a dust ruffle, Purpose of flat sheet I'm sharing my words on my blogs. If you like to read please read.
Thanks for your post.

48

| | |
| --- | --- |
| De: cherylgawel12 | Fecha: 2019-04-19 10:51 |

Usually I never comment on blogs but your blog is very interesting. Your post just proposed a good idea. It is lovely! I'm in a linen selling business since 4-5 years so I too like to share my experience with people on my blog wall. My recent blog was Bed skirt for low profile box spring , if you love to read must visit it. Even you will find some amazing products like 18" bed skirt , twin xl bed skirt. One more thing I must tell you that it was nice post. Thanks for sharing your awesome Ideas
49

I come to know about your from my friend. She was appreciating your post, after seeing your post I too have become your fan. I'm working for a website which sale 100 cotton duvet covers available in many colors like burgundy duvet cover ,dark grey duvet cover , black, white, blue, green, light, dark all type. I write for them and my recent blog is " What is a duvet ?" If you love to read you can visit. Thanks for your post
50

| | |
| --- | --- |
| De: lisahaden | Fecha: 2019-04-22 10:08 |

I would similar to about you that it had been exact a very lovely blog you have got written. I'm additionally a blogger and write varied topics related to bed and bedding. If you demand perusing too you'll read my blog additionally. My blogs are what is a top sheet, flat vs fitted sheet. I'm Linen provider too and sale bedding accessories like Fitted Sheets Only, Flat Sheet Only. I've written blogs on them too. I need to tell you that you just are a decent blogger. Thanks for your post.
51

| | |
| --- | --- |
| De: emily | Fecha: 2019-04-22 10:20 |

Usually I never comment on blogs but your blog is extremely motivating. Your post simply projected an incredible idea. It's lovely! I'm in a linen selling business since 4-5 years so too wish to share my expertise with individuals on my product wall. Even you will find some amazing products like Twin XL Sheet Set, light grey sheets there. One more thing I must tell you that it is a lovely product. Thanks for sharing your amazing Ideas.
52

Lovely approach to show your blog and great thanks to you for sharing brilliant data and, this is a huge resource that you are providing and you offer it away for free of charge. I love seeing a blog that understands the value. I must say that you are searching for a better bed skirt to your bed, visit our website - wrap around bed skirt Easy Fit Elastic bed skirt, choose your size and color according to your bed.
54

The post is written in a very good way and I really like this blog thanks. I am also blogging writers and I have shared some information about my blog can a duvet cover be used on a comforter. The method of putting your duvet cover on the comforter is not that difficult if you take the correct steps. If you always have trouble getting the comforter insert inside the cover, you need to take a minute to know about this process prior to trying again.
60

Kolkata Angels Is VIP Kolkata Escorts dating services in Kolkata, Now offering Dating Services in Kolkata, for Hok up long drive get school girls for Kolkata escorts dating services


70

This was a really great contest and hopefully I can attend the next one. It was alot of fun and I really enjoyed myself..

71

I like this post,And I guess that they having fun to read this post,they shall take a good site to make a information,thanks for sharing it to me.

72

Thanks for taking the time to discuss that, I feel strongly about this and so really like getting to know more on this kind of field. Do you mind updating your blog post with additional insight? It should be really useful for all of us.

73

An fascinating discussion is value comment. I think that it is best to write extra on this matter, it won't be a taboo topic however generally people are not enough to talk on such topics. To the next. Cheers

74

I think this is one of the most significant information for me. And i'm glad reading your article. But should remark on some general things, The web site style is perfect, the articles is really great : D. Good job, cheers

75

| | |
| --- | --- |
| De: ucdm | Fecha: 2019-09-11 18:42 |

You make so many great points here that I read your article a couple of times. Your views are in accordance with my own for the most part. This is great content for your readers.

76

Pretty insightful post. Never thought that it was this simple after all. I had spent a good deal of my time looking for someone to explain this subject clearly and you're the only one that ever did that. Keep it up.
77

The information you have posted is very useful. The sites you have referred was good. Thanks for sharing...

78

Great post, you have pointed out some fantastic points , I likewise think this s a very wonderful website.

79

I wish more authors of this type of content would take the time you did to research and write so well. I am very impressed with your vision and insight.

80

it was a wonderful chance to visit this kind of site and I am happy to know. thank you so much for giving us a chance to have this opportunity..

81

| | |
| --- | --- |
| De: salon | Fecha: 2019-10-23 18:03 |

Your blog provided us with valuable information to work with. Each & every tips of your post are awesome. Thanks a lot for sharing. Keep blogging..

82

I know your expertise on this. I must say we should have an online discussion on this. Writing only comments will close the discussion straight away! And will restrict the benefits from this information.

85

This was a really great contest and hopefully I can attend the next one. It was alot of fun and I really enjoyed myself..

<
Septiembre 2023
Lu
Ma
Mi
Ju
Vi
Sa
Do
1
2
3
4
5
6
7
8
9
10
11
12
13
14
15
16
17
18
19
20
21
22
23
24
25
26
27
28
29
30
Últimos comentarios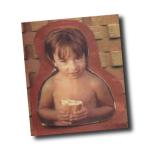 Documentos

Made in rvr

info.astro


Astronomía Digital


Blogalia


Bloxus


Mi Barrapunto


Linotipo


Blogómetro


Wiki de la blogosfera


jibot

Qvo vadis

Barrapunto

GULIC

Círculo Científico de Canarias


ARP

Bitácoras colegas

Biblioteca de Babel

Una cuestión personal

Por la boca muere el pez

Cadenas bien formadas

Reflexiones e irreflexiones

Atalaya

El Lobo Rayado

PaleoFreak

Mihterioh dela siensia

El GNUdista

¡Que inventen ellos!

Ciencia 15

Ethica more cybernetica

Pedro Jorge Romero

Un dragón en el garaje

Webeando

Magonia

Sinapsis

Microsiervos

Tio Petros

Alpha Lyrae

Jesús Gerardo Rodríguez Flores

Orígenes

El Espacio de Javier Casado

El Último Monolito

Regreso al futuro

Astronomía desde Oaxaca

Cielo para todos

Quizás

Cuaderno de bitácora estelar

Agrupación Astronómica Isla de La Palma

Eureka
Últimas lecturas
- The God Delusion.
- Watchmen.
- I, Asimov: A Memoir.
- Una Breve Historia de Casi Todo.
- El Castillo de las Estrellas.
- 1602.
- Breve historia del saber.
- Asimov: Cuentos completos: Vol. 1.