El gallifante de hoy va para Amando De Miguel, que tiene a bien despacharse a gusto en La Razón sobre el El calentamiento del planeta. De Miguel, quien de repente debe haberse convertido de la noche a la mañana en un catedrático de climatología, afirma lo siguiente:


«De las infinitas supercherías que circulan todavía hoy, mi favorita es la del calentamiento progresivo del planeta Tierra. Esa superchería la comparten algunos científicos, bastantes profesionales y muchas personas sencillamente instruidas. De nada valen los hechos. Como por ejemplo, que durante este invierno en algunas ciudades europeas se haya sobrepasado la raya de los 30 grados bajo cero».


¿Cual son esos hechos que de nada valen? Porque pocos climatólogos ponen en entredicho que, en el último siglo y pico, las temperaturas del planeta han ascendido. Eso no es una cuestión de opinión, de creencias, de supercherías, sino de datos. Y los datos así lo demuestran: la temperatura global del planeta, ha aumentado.

Donde hay controversia es en la interpretación de estos datos y en los modelos de predicción. Aunque buena parte de la comunidad científica cree este calentamiento global que se debe a la acción humana, hay una minoría de científicos que argumentan causas naturales, como el aumento de irradiancia solar.


«Reconozco que, a pesar de los fríos inviernos en algunas zonas del planeta, es posible que ahora nieve menos o retrocedan las glaciares. Es decir, puede que se dé la tendencia al dichoso calentamiento, pero lo que dudo es que sea un movimiento uniformemente acelerado [sic]. Mi opinión es que, hoy como siempre en los tiempos históricos, la Tierra se calienta y se enfría en movimientos cíclicos, siguiendo una trayectoria en dientes de sierra».


Hay que diferenciar el clima de la meteorología. La meteorología es la ciencia que estudia y trata de predecir el tiempo a corto plazo. La climatología es la ciencia que estudia y trata de predecir el tiempo a largo plazo. No puede haber un calentamiento uniformente acelerado, por que a una primavera le sigue un verano, luego un otoño y luego un invierno.

Las estaciones están producidas por la inclinación de la Tierra: en verano, el Sol está alto y por tanto llega más radiación a la superficie local; y en invierno, el Sol apenas sube un poquito por el horizonte, y por tanto, llega menos radiación. El Sol calienta más en verano y menos en invierno. A esa tendencia, tenemos que añadir la variación de temperatura por meteoros (nubes, viento...) y por supuesto, el día vs noche.

Así que, en meteorología y climatología, no ha habido más que tendencias a corto y largo plazo, con sus respectivas variaciones a corto y largo plazo. Es decir: los gráficos de temperatura siempre son dientes de sierra y nunca han sido de otra forma.




Invitamos al señor Amando a documentarse antes de opininar sobre cómo funciona el clima y qué es lo que dicen los científicos antes de realizar una acusación que pone en duda su honorabilidad. Y eso teniendo en cuenta que los científicos se equivocan bastante a menudo, pero afortunadamente para eso está el método científico, antitético de la superchería.

PD: El Periódico publica una colleja periódistica similar a esta en su sección Las perlas de la prensa, firmada por Ernest Alós:


«Opina que ahora no podemos estar en una fase de calentamiento. Hay científicos, cada vez menos, que comparten esta hipótesis. Pero De Miguel tiene pruebas. En Europa este invierno ha hecho frío. Y la definitiva: a él se le han helado las tuberías en casa. Ciencia pura».
Referencias (TrackBacks)
URL de trackback de esta historia http://rvr.blogalia.com//trackbacks/4881
Comentarios
1

| | |
| --- | --- |
| De: JJ | Fecha: 2003-01-19 16:48 |

Endeluego que hay cada uno... un sociólogo hablando de lo que no sabe.
En todo caso, tiene razón en algo: el tiempo este invierno está siendo en algunos sitios más frío que de costumbre; pero eso se debe a que el cambio climático global no sólo aumenta las medias, sino también las desviaciones estándar.
2

| | |
| --- | --- |
| De: El Pez | Fecha: 2003-01-19 18:00 |

Realmente, también cuando ejerce de Sociologo Oficial del Reyno se le ve la pata de lobo a este tierno corderito que es Amando de Miguel.

Por supuesto, ¿cómo va a permitir Don Amando que la realidad de los datos le estropeen un mítin de los suyos? Pues sería el colmo...
3

| | |
| --- | --- |
| De: Daurmith | Fecha: 2003-01-19 19:32 |

Ole, rvr, ¡así se explican las cosas! No sé por qué la gente se empeña en tomar los datos puntuales de la temperatura en tal o cual sitio como evidencias de un proceso global. Eso es como tomar como ejemplo una rama de árbol que crece paralela al suelo para demostrar que los árboles no crecen hacia arriba. Ayns.
4

| | |
| --- | --- |
| De: Vendell | Fecha: 2003-01-19 23:53 |

Jojojojojo, debería haber comprado Vd el ABC, que Vizcaíno Casas no se mete en esos berenjenales y además regalaban una de Howard Hawks.

Mal asunto el del cambio de ocupación de de de de Miguel. ¿Será que nuestra sociedad no tiene arreglo? ¿Será que no la realidad de nuestra sociedad ya no va por los caminos triunfales de los que tantas veces ha sido abanderado? O será, simplemente, que se siente más competente en estas cuestiones climáticas.

O igual se quedó sin ideas para el artículo de esta semana. Aunque eso, francamente, lo dudo.
5

| | |
| --- | --- |
| De: Luis Alfonso | Fecha: 2003-01-20 01:15 |

Ay, este Amando. Venga a decir tonterías. Como cuando lanzó un alegato contra los padres que desatendían a sus hijos poco antes de que uno de los suyos fuera detenido como jerifalte de la secta Edelweiss y abusador de menores. Era nada más y nada menos que la mano derecha del líder del grupo, Eduardo González Arenas.
6

| | |
| --- | --- |
| De: Jomaweb | Fecha: 2003-01-20 12:36 |

Lo que yo no entiendo es como a este tipejo se le tiene en cuenta desde que dijo en TV cosas como: " el mundo es un periódico de izquierda radical" , o la mejor de todas : "los jovenes no se van de casa porque están muy cómodos".
Nada que ver con el empleo precario, la inseguridad laboral y el alto coste de la vivienda que los rojos recalcitrantes argumentan como explicación del mismo problema.

__________________________________
jomaweb.blogalia.com
7

| | |
| --- | --- |
| De: JESUS GARCIA | Fecha: 2003-01-25 16:17 |

Amando de Miguel dice en ocasiones muchas tonterías incluso sobre sociología que es lo suyo
8

| | |
| --- | --- |
| De: CARLOS | Fecha: 2003-11-01 07:11 |

Luis Alfonso:

Demuestras tu ignorancia haciendo comentarios sin saber de lo que estas hablando. Estas hablando de Amando o de su hijo? Evidentemente los bocazas como tú hacen un daño incalculable a la sociedad. Eres de los que esconden la mano y tiran la piedra. Todo mi desprecio para tí.
9

| | |
| --- | --- |
| De: Luis Alfonso | Fecha: 2003-11-03 02:02 |

Aprende a leer, Carlos.

Ignacio de Miguel, hijo de Amando de Miguel, era uno de los jerifaltes del tristemente famoso grupo Edelweiss.

El hijo del sociólogo fue condenado a un total de más de 58 años de de prisión en octubre de 1991, como 'lugarteniente' de Eddy y por 28 delitos de corrupción de menores.

Ésos son los hechos. Lo mismo que es indiscutible que el libro de cabecera del líder de la secta -de donde sacó la ideología y el símbolo con el que marcaba alos menores en la axila- era una obra de un conocido ufólogo español.
10

| | |
| --- | --- |
| De: Akin | Fecha: 2003-11-03 02:44 |

Carlos, si acusas de mentir aporta pruebas.

Y... un poquito más de educación haría que tus opiniones fuesen un poco más tenidas en cuenta.
11

| | |
| --- | --- |
| De: JARI | Fecha: 2006-06-28 04:46 |

CLARO PEX TIENE RAZON AKIN NOS E ENTIENDE NA....
12

| | |
| --- | --- |
| De: xxxxxxxxx | Fecha: 2006-12-15 07:52 |

aaaaaaaaaaaaaaaaaaaaaa
13

| | |
| --- | --- |
| De: xxxxxxxxx | Fecha: 2006-12-15 07:54 |

estoy cansa d q ponga sempre lo mismo,q lo cambien ya (coño)!!!!
14

| | |
| --- | --- |
| De: LOCA | Fecha: 2007-02-21 11:16 |

per yo lo k keria es un calentamiento entero pa un trabajo...no stas tonterias joee
15

| | |
| --- | --- |
| De: iooo | Fecha: 2007-05-24 22:56 |

io keria calentamientos en dibujosssss
es para un trabajos i esas tonterias de calentamientooossss
inbecilesss
los odiosss vayanse a la punta del cerrooooo
xauzh


: (
16

| | |
| --- | --- |
| De: daniel | Fecha: 2008-12-08 03:38 |

por cierto el ufologo es peruano,aunque jj benitez todo el mundo piense que es español.
17

Hi, I find reading this article a joy. It is extremely helpful and interesting and very much looking forward to reading more of your work..

18

| | |
| --- | --- |
| De: run 3 | Fecha: 2018-09-04 11:45 |

Thanks for sharing such a good article and for informative things. Your articles are really amazing and I got a lot of information and guidance reading them. It helped me a lot and I will surely follow your article techniques. Waiting for more useful updates and new things

20

| | |
| --- | --- |
| De: alvinrr | Fecha: 2018-12-21 14:36 |

Thanks for sharing nice and informative article with us. Check out puzzle games.
30

Check our website
by; TechPro
31

Check this website
by ; RBN
37

I understand what you bring it very meaningful and useful, thanks.
40

| | |
| --- | --- |
| De: vex 3 | Fecha: 2019-04-06 03:39 |

Wonderful article, thanks for putting this together
41

Your topic is very great and useful for us…thank you
42

Thank you for the information, may be useful for all people of course who read this article
43

Thanks for your sharing, I think a lot of people are in need of them.

46

Your thoughts are very deep, I feel it has many meanings and humanities

48

| | |
| --- | --- |
| De: webhosting coupon | Fecha: 2019-04-26 11:51 |

astonishing article and thought full thinking
49

| | |
| --- | --- |
| De: webhosting coupon | Fecha: 2019-04-26 11:53 |

astonishing article and thought full thinking
53

Preferably your web site developing. Specific karma dependably for you and your web site.
Rimjhim, Priya, Tara, Minna
65

| | |
| --- | --- |
| De: ninazhudson | Fecha: 2019-07-03 05:43 |

Every time I have free time I sit looking for articles to read. I feel very interested in your article. It is written in a natural way, not too long but still has enough details and situations. I will visit your blog more, geometry dash happy new day!

69

| | |
| --- | --- |
| De: Yas | Fecha: 2019-07-12 12:06 |
70

The way you write is very attractive to readers, I will visit your blog more.

71

| | |
| --- | --- |
| De: vex 4 | Fecha: 2019-08-02 10:09 |

Wow, great, I like the way you express, it's short and concise.

72

The article is really useful and meaningful. thank you for sharing.
<
Diciembre 2023
Lu
Ma
Mi
Ju
Vi
Sa
Do
1
2
3
4
5
6
7
8
9
10
11
12
13
14
15
16
17
18
19
20
21
22
23
24
25
26
27
28
29
30
31
Últimos comentarios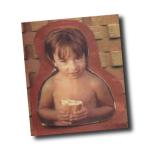 Documentos

Made in rvr

info.astro


Astronomía Digital


Blogalia


Bloxus


Mi Barrapunto


Linotipo


Blogómetro


Wiki de la blogosfera


jibot

Qvo vadis

Barrapunto

GULIC

Círculo Científico de Canarias


ARP

Bitácoras colegas

Biblioteca de Babel

Una cuestión personal

Por la boca muere el pez

Cadenas bien formadas

Reflexiones e irreflexiones

Atalaya

El Lobo Rayado

PaleoFreak

Mihterioh dela siensia

El GNUdista

¡Que inventen ellos!

Ciencia 15

Ethica more cybernetica

Pedro Jorge Romero

Un dragón en el garaje

Webeando

Magonia

Sinapsis

Microsiervos

Tio Petros

Alpha Lyrae

Jesús Gerardo Rodríguez Flores

Orígenes

El Espacio de Javier Casado

El Último Monolito

Regreso al futuro

Astronomía desde Oaxaca

Cielo para todos

Quizás

Cuaderno de bitácora estelar

Agrupación Astronómica Isla de La Palma

Eureka
Últimas lecturas
- The God Delusion.
- Watchmen.
- I, Asimov: A Memoir.
- Una Breve Historia de Casi Todo.
- El Castillo de las Estrellas.
- 1602.
- Breve historia del saber.
- Asimov: Cuentos completos: Vol. 1.