Ciencia en el XXI este video-clip, Cosmos Remixed, con Carl Sagan y Stephen Hawking.



Se trata de un video-clip realizado con trozos de las series de televisión Cosmos (Carl Sagan) y El Universo (Stephen Hawking). En YouTube se puede leer la letra en inglés, pero la traduzco por aquí:

[Sagan]
Para hacer un pastel de manzana desde cero
primero tienes que inventar el Universo

El Espacio está lleno de una red de agujeros de gusano
podrías aparecer en algún lugar del universo
en algún otro momento en el tiempo

El cielo nos llama
si no nos autodestruimos
un día viajaremos a las estrellas

Nos espera un amanecer aún más glorioso
pero no una salida del sol, sino una salida de galaxia
una mañana repleta con 400 mil millones de soles
el amanecer de la Vía Láctea

El Cosmos está lleno, más allá de cualquier medida, de verdades elegantes
de interrelaciones exquisitas
de la asombrosa maquinaria de la naturaleza

Creo que nuestro futuro depende estrechamente
de cómo de bien entendamos este cosmos
en el que flotamos como una mota de polvo
en el cielo matutino

Pero el cerebro hace mucho más que recolectar
compara, sintetiza, analiza
genera abstracciones

El pensamiento más simple como el concepto del número uno
implica una lógica elaborada
el cerebro tiene su propio lenguaje
para probar la estructura y consistencia del mundo

[Hawking]
Desde hace miles de años
nos hemos preguntado sobre el universo
se expande para siempre
o hay algún límite

Desde la Gran Explosión a los agujeros negros
desde la materia oscura a una posible Gran Implosión
nuestra imagen del Universo actual
está llena de ideas que parecen extrañas

[Sagan]
Qué suerte tenemos de vivir en esta época
el primer momento en la Historia de la Humanidad
en el que visitamos otros mundos

La superficie de la Tierra es la orilla del Océano Cósmico
recientemente nos hemos adentrado un poco
y el agua nos invita a continuar


PD: En Slashdot explican que la técnica utilizada para hacer cantar a Sagan y Hawking es un software de procesamiento llamado Auto-Tune. Y casualidad, o no, tiene una historia relacionada con la ciencia. Auto-Tune fue creado originalmente por Andy Hildebrand, músico e ingeniero eléctrico.

Hildebrand trabajó durante más de una década en la empresa petrolífera Exxon y Landmark Graphics. Allí desarrollaba algoritmos para crear mapas a partir de datos de terremotos -buscando, concretamente, la probabilidad de encontrar petróleo a partir de las ondas sísmicas. Posteriormente pasó a la industria musical. Fundó una empresa, llamada Jupiter Systems, dedicada al desarrollo de programas para estudios de grabación, usando los mismos principios que en los datos de terremotos. Y en una cena de 1996, se le ocurrió la idea: «Estábamos cenando con nuestro comercial y su mujer era una cantante, y dijo: '¿Por qué no me diseñas un programa que me haga cantar en sintonía?'. Todos en la mesa miraron para sus platos como diciendo 'Eso es una mala idea'». Hildebrand tenía los conocimientos para hacerlo y en 1997 su programa vio la luz. Uno de los primeros éxitos donde se utilizó este software fue en Believe de Cher, que le da el efecto robótico. Ahora la empresa se llama Antares, como la estrella principal de la constelación del Escorpión. (¿Es Hildebrand también un fan de la astronomía? :)
Referencias (TrackBacks)
URL de trackback de esta historia http://rvr.blogalia.com//trackbacks/64599
Comentarios
1

| | |
| --- | --- |
| De: Illyria | Fecha: 2009-09-28 18:59 |

!!!
3

| | |
| --- | --- |
| De: rvr | Fecha: 2009-09-29 11:20 |

Ángel: Sí, lo leí en las listas de correo al día siguiente de su fallecimiento :(( A ver si ponemos un obituario en Infoastro.
4

| | |
| --- | --- |
| De: Don J. | Fecha: 2009-09-29 12:31 |

¡Qué bueno! ¡Es buenísimo! Voy a divulgarlo por ahí ya.
Gracias, RVR
5

| | |
| --- | --- |
| De: Natalia | Fecha: 2010-02-03 12:27 |

Buenos días,

Quisiera disculparme, pero no he encontrado otra manera de contactarte que a través de los comentarios.

Me pongo en contacto contigo para invitarte a conocer Paperblog, http://es.paperblog.com, un sevicio de difusión cuya misión consiste en identificar y dar a conocer los mejores artículos de los blogs inscritos. El tuyo se adapta a nuestros criterios de calidad y creo que tus artículos resultarían muy interesantes a los lectores de la temática cultural.

Espero que encuentres el concepto interesante y te motive. Mientras, no dudes en escribirme para conocer más detalles.

Atentamente,

Natalia
6

This is the type of information I've long been trying to find. Thank you for writing this information.

17

| | |
| --- | --- |
| De: rymk | Fecha: 2019-04-08 20:59 |
18

| | |
| --- | --- |
| De: Jim Harxmon | Fecha: 2019-04-15 02:45 |

Guay. ¿Puedo compartir esta publicación en mi blog? Lo apreciaría. Mobile legends bang bang 
19

including reasonable comments here...

20

Super-Duper site! I am Loving it!! Will come back again, Im taking your feed also, Thanks.

21

this is really nice to read..informative post is very good to read..thanks a lot!

22

Admiring the time and effort you put into your blog and detailed information you offer!..

24

Thanks for your information, it was really very helpfull..

25

Thanks for your information, it was really very helpfull..

34

| | |
| --- | --- |
| De: AJ | Fecha: 2019-06-23 05:25 |

Play mobile games on PC like candy crush
<
Septiembre 2023
Lu
Ma
Mi
Ju
Vi
Sa
Do
1
2
3
4
5
6
7
8
9
10
11
12
13
14
15
16
17
18
19
20
21
22
23
24
25
26
27
28
29
30
Últimos comentarios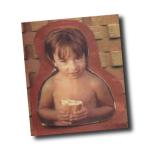 Documentos

Made in rvr

info.astro


Astronomía Digital


Blogalia


Bloxus


Mi Barrapunto


Linotipo


Blogómetro


Wiki de la blogosfera


jibot

Qvo vadis

Barrapunto

GULIC

Círculo Científico de Canarias


ARP

Bitácoras colegas

Biblioteca de Babel

Una cuestión personal

Por la boca muere el pez

Cadenas bien formadas

Reflexiones e irreflexiones

Atalaya

El Lobo Rayado

PaleoFreak

Mihterioh dela siensia

El GNUdista

¡Que inventen ellos!

Ciencia 15

Ethica more cybernetica

Pedro Jorge Romero

Un dragón en el garaje

Webeando

Magonia

Sinapsis

Microsiervos

Tio Petros

Alpha Lyrae

Jesús Gerardo Rodríguez Flores

Orígenes

El Espacio de Javier Casado

El Último Monolito

Regreso al futuro

Astronomía desde Oaxaca

Cielo para todos

Quizás

Cuaderno de bitácora estelar

Agrupación Astronómica Isla de La Palma

Eureka
Últimas lecturas
- The God Delusion.
- Watchmen.
- I, Asimov: A Memoir.
- Una Breve Historia de Casi Todo.
- El Castillo de las Estrellas.
- 1602.
- Breve historia del saber.
- Asimov: Cuentos completos: Vol. 1.